Devlog – Weapon Showcase #7 – Shishpar
This one is for all the speedsters out there!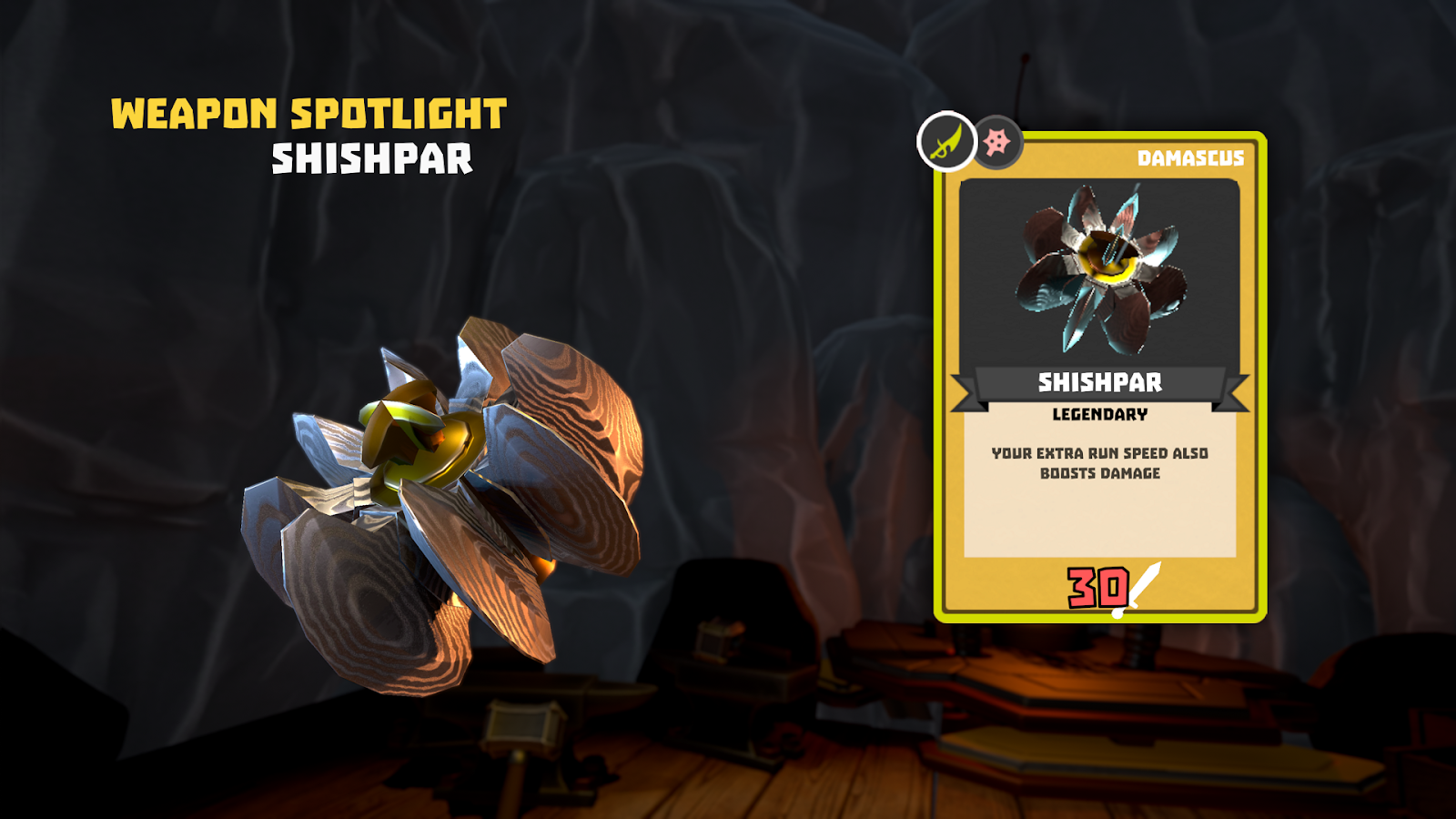 Handcrafted by the Damascus family, the Shishpar is infused with the spirit of their ancestors. The legend says that swift warriors wielding this weapon gain unnatural strength.
The Shishpar offers a good punch in itself but has the awesome ability to make Run Speed also boost damage. So, the faster you are, the more damage your hits will do. It's combined to great effect with the various Run Speed increasing items in the Damascus arsenal!
*Please note that all values are subject to change before Early Access as balancing is happening continuously.

Forge and Fight is coming to Early Access in Summer 2020!
Wishlist the game:
https://store.steampowered.com/app/1066810/Forge_and_Fight/​
Follow us on our social channels to get more sneak peeks!
Twitter: https://twitter.com/forgeandfight
Facebook: https://facebook.com/forgeandfight