Devlog – Weapon Showcase #2 
​Hello Blacksmiths! It's time to showcase our second weapon. The Social Distancer. Take a look!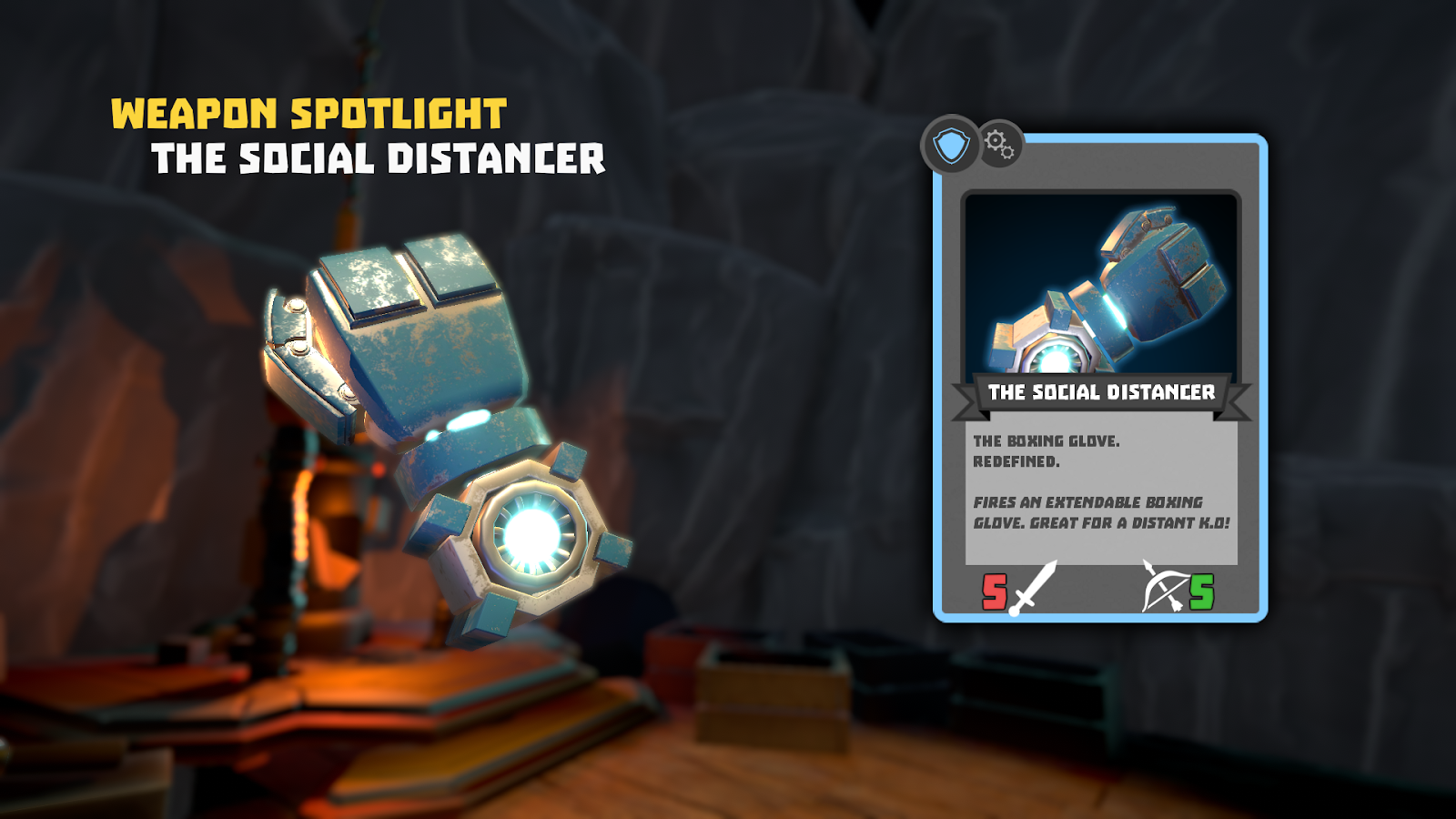 A result of an extensive R&D program at Defendr Inc. The Social Distancer combines traditional boxing techniques with Alpha-Particle Propulsion technology to allow the wielder to knock out their enemies from a safe distance.
Using the Social Distancer requires clever planning as you need to position yourself to be able to knock enemies off the map. If you manage to pull it off you can become the scariest player on the map, but if you fail, and they catch you, its lack of damage will put you at a disadvantage.
*Please note that all values are subject to change before Early Access as balancing is happening continuously.
Forge and Fight is coming to Early Access in Summer 2020!
Wishlist the game:
 https://store.steampowered.com/app/1066810/Forge_and_Fight/​
Follow us on our social channels to get more sneak peeks! 
Twitter: https://twitter.com/forgeandfight
Facebook: https://facebook.com/forgeandfight